Salon Appointments for Hairdressers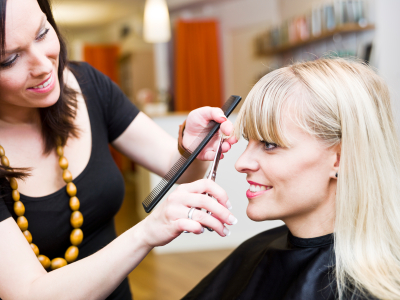 Outsourcing your salon appointments to a professional phone answering service will allow you to grow your hairdressing business.
Professional phone answering service will provide you with the assurance that all your calls are always answered and salon appointments booked.
Whether you are closed on Mondays or you have colour all over your hands a professional phone answering service will always ensure that your clients bookings are taken care of and potential new clients have those common questions answered. Flexibility allows you to decide if you want the professional phone answering service full time or for the times you just can't answer your phone.
OnePoint Connect can take the pressure off so you can focus on your client. We can take care of enquiries and put appointments straight into your calendar. If you have an existing web based reservation system we can put appointments straight in for you, alternatively we provide a free calendar system within your account for you to use.
We recommend you provide us with:
A copy of your price list
Time estimated for each of your services
Brands and key products you use
Any other beauty services you offer
We match each of our clients with operators who have background or knowledge of a particular industry. OnePoint Connect has the experience and expertise to assist your clients and can give you back precious time to focus on your business.